When it comes to a luxury yacht charter, the experience can be elevated with professional limousine services. The integration of these two high-end services creates an unforgettable voyage.
The allure of luxury yacht charters in Miami is undeniable, but pairing them with limo service takes things up a notch.
Luxury doesn't end at the dock; it extends to every part of your journey.
This seamless blend of opulence makes your luxury yacht charter even more memorable and unique.
Table Of Contents:
Indulging in Miami's Luxury Yacht Charters
In Miami, luxury yacht charters have gained recognition as the epitome of opulence. They offer more than just a cruise on the water; they're about immersing yourself in unparalleled sophistication and comfort.
But it isn't just about sailing under the Florida skies. The true charm lies in their potential to serve as floating venues for various events such as weddings or corporate functions. Here, you get high-end amenities coupled with professional crew members ensuring top-notch service throughout your voyage.
This paints a picture where luxury yachts are not merely transportation but also spaces for creating unforgettable memories against stunning views of the Miami skyline and crystal-clear waters.
Melding Limousine Services with Yacht Charters
The elegance doesn't stop at sea, though. A seamless blend of land and sea can be achieved by pairing these luxurious yacht charters with our premier chauffeur services that maintain this experience even when you step off board.
Sometimes overlooked is how arriving at your charter in style via a limo enhances every aspect of your event from start to finish. It's like adding that extra layer to an already perfect cake.
The interior design focused on maximum comfort during transit offers privacy so you can prepare mentally for upcoming meetings or simply relax before stepping aboard your chartered vessel – a complete package indeed.
Celebrating Special Occasions Uniquely
Imagine planning something special – say proms or weddings – wouldn't combining premium chauffeur services with one-of-a-kind yacht charters make it memorable? Picture wedding parties arriving via a limo at their reception held on a beautiful private yacht – now that's impressive.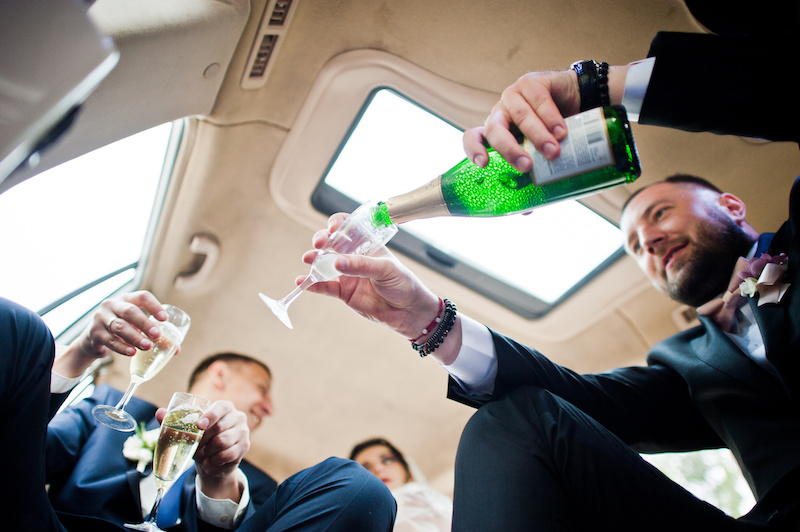 Experience the Luxe Life with a Yacht Charter
You're basking in Miami's radiant sun, cruising along its stunning coastline aboard your very own luxury superyacht charter. It's not just about transportation; it's an adventure wrapped in opulence.
The freedom to explore at will is one of the major perks here. But we're not talking run-of-the-mill sightseeing. We mean discovering secluded beaches, unearthing hidden coves, and finding pristine islands that you wouldn't ordinarily come across.
Luxury isn't just skin deep when it comes to these vessels either. They boast high-end amenities like spacious suites for ultimate relaxation, gourmet kitchens for those foodie cravings, state-of-the-art entertainment systems for fun-filled nights, and even jacuzzis on deck because why not?
An Unforgettable Event Venue
A special event calls for a unique venue. Whether you are planning a wedding or organizing corporate gatherings, a luxury yacht rental offers more than just panoramic ocean views – it provides privacy away from prying eyes and adds an extra touch of charm to your celebration.
Elevated Dining Experiences
Dining aboard isn't something you can overlook either – think personal chefs creating culinary masterpieces tailored specifically towards guests' tastes. Enjoy meals paired perfectly with wines under the stars, the ultimate fine dining experience.
Remember folks, it's all about making memories while having experiences that last a lifetime. And what better way to do so than by hiring a limousine for your next luxury yacht charter? Dive into lavishness and make unforgettable moments happen right here in Miami.
"The Luxurious Liaison" and Enhancing Experiences
When thinking of Miami, the picture painted is often one of opulence. Imagine pairing your luxury yacht charter with a professional limousine service – you become "the luxurious liaison". A perfect shift from land to water can make a remarkable impact on you and your companions.
But why stop with imagining? This can be a reality. The addition of chauffeured transport allows not just convenience but also adds an extra layer of sophistication, something akin to an experience on the French Riviera. Yet, some might question if this added detail really enhances their overall yacht charter experience.
This predicament reflects what many luxury seekers grapple with – how to maximize enjoyment without overcomplicating things. Our suggestion? Let us handle all ground transportation logistics while you focus on soaking up every moment aboard.
Gaining trust in a service like ours isn't about promises; it's about delivering exceptional experiences time after time.
Potential Pitfalls and Navigating Them
No journey is completely smooth sailing – even those involving yachts and limos. However, challenges don't have to dampen the spirit when we're steering the ship.
A common hurdle faced by many involves coordinating various elements such as airport transfers or getting from hotels to docksides seamlessly before embarking on their seafaring adventure. With us taking care of these details though, worries dissipate like ocean mist against warm sunshine.
The success of any high-end outing doesn't solely depend on grand gestures alone but rather meticulous attention paid towards making each aspect run smoothly – something that we pride ourselves in doing consistently for our clients.
The Charm Of Chauffeur Services
If there's anything more captivating than cruising along Miami's coastline onboard a sumptuous yacht, it's arriving there in style via our top-notch chauffeur services.
But hey, charm isn't everything, right? You need real value too. Don't worry, we've got that in spades. Whether you're traveling by land or sea, relaxation is guaranteed – as you leave all the worrying to us.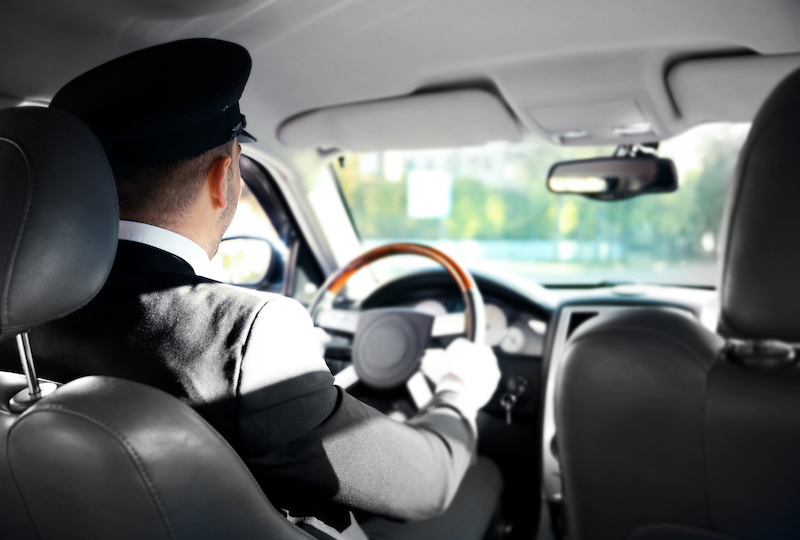 Key Takeaway:
Turn up the glam on your Miami yacht charter by adding a dash of limousine luxury. This combo is not just about style but also convenience, letting you focus on making unforgettable memories. While coordinating transportation can be tricky, trusting in our professional services means smooth sailing from start to finish. So go ahead and bask in the charm of chauffeured elegance while we take care of the rest.
The Perfect Complement to a Luxury Yacht Charter
You're embarking on a luxury yacht charter, ready for an experience of opulence and grandeur. But have you considered the journey before and after your sea adventure? That's where Limo Services Miami comes in, providing high-end chauffeur services that match the splendor of your maritime escapade.
Limo Services Miami provides the ultimate convenience of a smooth transition between land and sea with our luxury vehicles. Equipped with all modern amenities, our limos ensure relaxation is never compromised.
A Seamless Transition from Land to Sea
Intriguingly enough, it isn't merely about getting from point A to B – there's more than meets the eye. The limousine service focuses on enhancing every aspect of your trip while maintaining professionalism throughout the ride. Their promptness paired with professional conduct elevates your overall yachting experience.
Much like how each wave connects seamlessly into another at sea, so too does Limo Services Miami bridge gaps in transportation during yacht charters.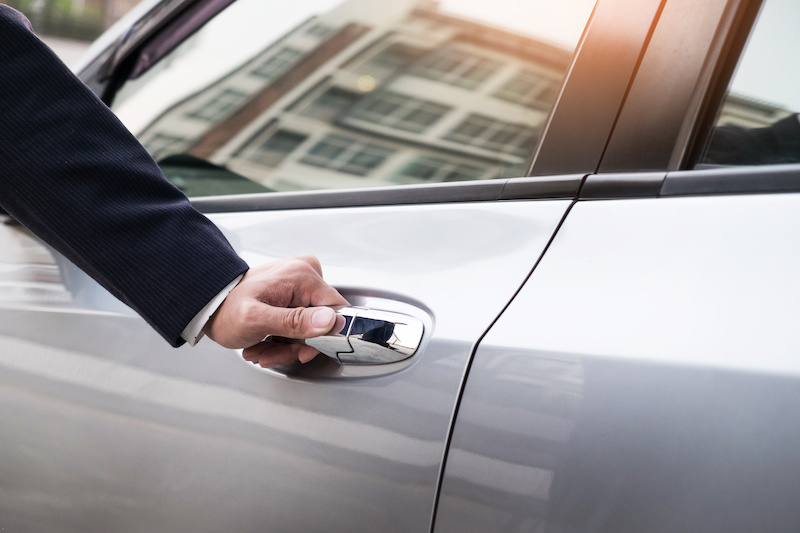 Packages Tailored for Every Occasion
Beyond basic transportation needs lie tailored packages catering to different events – be it airport transfers or wedding ceremonies – fitting snugly into any itinerary involving a luxury yacht charter.
This versatility means no moment goes unenhanced due to logistical worries or quality compromises when dealing with varying travel requirements around marine adventures.
Premium Chauffeur Service at Your Disposal
Dedicated drivers form part of this unique offering by prioritizing safety alongside cultivating an environment suitable for business discussions or private celebrations linked directly with yachting experiences.
This commitment towards excellence integrates them fully into any premium maritime journey – whether personal celebration charters or corporate gatherings aboard extravagant vessels are involved.
"The Allure of Luxury" and Enhancing Your Experience
Imagine the allure of a luxury yacht charter, basking in Miami's sunshine, surrounded by crystal clear waters. Now add professional limousine services to this mix for an elevated experience.
However, you might question how exactly these two elements combine. How does hiring a chauffeur service contribute to your overall yachting adventure? It's not merely about comfort or convenience; it's more about adding that extra touch of elegance and simplicity to your voyage.
This scenario mirrors a common conundrum faced by many seeking out unique experiences: How do you make the most out of every moment without getting bogged down with logistics? To address this challenge, we suggest leveraging our expertly trained drivers who are knowledgeable about local attractions and can provide recommendations on the go. They help ensure that from departure to return, everything feels seamless.
The Excitement Before Setting Sail
If group outings on luxury yacht charters are something you're planning for, then there is one aspect often overlooked – pre-boarding excitement. While anticipation naturally builds up before any trip, why not turn those moments into memories too?
A noteworthy solution here is making use of our party buses which serve as mobile entertainment hubs complete with premium sound systems and mood lighting. The idea isn't merely transporting groups from point A to B but transforming travel time into part of the celebration itself.
Smooth Sailing From Airport To Marina
Your maritime voyage shouldn't start at the dock – it should begin right when you land at Miami International Airport. This concept may seem foreign if all past trips involved juggling luggage while hailing cabs after long flights…
…but what if instead upon arrival a luxurious limo awaits, ready to whisk you off straight towards your awaiting vessel, ensuring smooth sailing both literally and figuratively throughout the entire process? Taking care of mundane details like transport allows guests to focus purely on anticipating upcoming adventures without stress over logistical concerns. At Limo Services Miami, we believe in crafting unforgettable journeys where clients simply sit back, relax, and let us handle the rest.
Key Takeaway:
Transform your luxury yacht charter into an all-encompassing adventure with Miami Limo Services. From pre-boarding parties on wheels to seamless airport-to-marina transfers, we've got you covered. It's not just about getting from A to B – it's making every moment count and turning travel time into a part of the celebration itself.
Creating Unforgettable Moments with Limo Services Miami
In the realm of special occasions, Limo Services Miami has established itself as an unrivaled provider of luxury transportation. Renowned for our fleet of top-tier limousines and professional chauffeurs, we are dedicated to ensuring that every journey is exceptional.
However, what truly sets us apart is our integration with yacht charters in Miami. We go beyond simply providing transportation from point A to point B; we strive to make each ride an integral part of the overall experience, allowing you to start your celebration before even stepping foot on your luxury yacht.
This level of service is not a coincidence; it requires meticulous planning and coordination between our team and local yacht charter companies. We ensure that everything runs seamlessly from start to finish, allowing you to focus solely on enjoying your special occasion.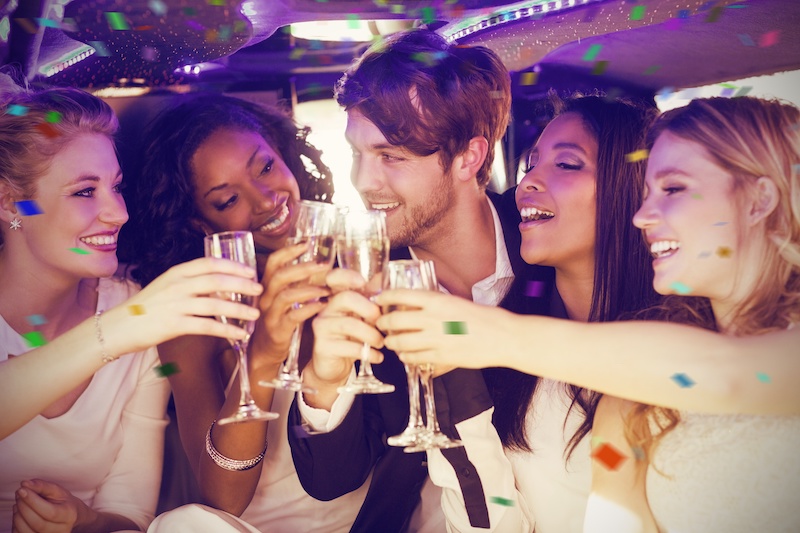 Raising The Bar For Special Occasions
We've all experienced wanting our special events, like weddings or proms, to be extraordinary but not knowing how to make it happen. This is where Limo Services Miami steps in – we transform the ordinary into the extraordinary through our unique offerings.
The allure lies not only in arriving at your chosen venue in a stylish limo but also in knowing that safety is never compromised, especially during joyous occasions involving teenagers, such as prom nights. Our commitment to creating unforgettable moments goes beyond just driving you around town; it also involves providing peace of mind to parents.
Luxury Transfers Made Simple
A key aspect of our approach is simplifying what could otherwise be complex logistics, such as airport transfers and hotel bookings if required. With a focus on convenience, we take care of these aspects, allowing guests flying into Miami specifically for sea-bound events to have more time to enjoy themselves rather than stress over arrangements.
The power of exceptional service lies not only in elevating experiences onboard chartered yachts but also in enhancing glamorous gatherings closer to the shore.
With Limo Services Miami, it's all about the little things. We're big on detail and personalized service to make sure each client feels special.
Key Takeaway:
With Limo Services Miami, luxury isn't just about a stylish ride to your yacht charter. It's an all-encompassing experience that starts from the moment you step into our limo and continues throughout your voyage. We take care of complex logistics like airport transfers and hotel bookings, allowing you to fully immerse yourself in your special occasion. The cherry on top?
Crafting an Unforgettable Experience
The role of professional limousine services in creating unforgettable experiences on luxury yacht charters is often overlooked, as these services work behind the scenes to enhance your overall journey.
Nevertheless, limo companies face hurdles. Before setting sail, limo services create an atmosphere that surpasses simple transportation and provides a memorable experience.
Luxury Beyond Transportation
Specially decorated vehicles tailored for weddings or proms reflect an attention to detail that aligns perfectly with your event theme. This kind of service offers an ambiance filled with luxury and exclusivity – going beyond basic expectations.
Professional chauffeur service has evolved significantly over time – focusing less on selling themselves and more on providing genuine value.
An Unmatched Chauffeur Service Experience
Punctuality, professionalism, and local knowledge are all vital elements delivered by high-quality chauffeurs. They ensure seamless transitions throughout all stages: pick-up till drop-off after disembarking from luxurious vessels.
Key Takeaway:
Don't underestimate the power of a top-notch limo service when chartering a luxury yacht. It's not just about moving from A to B; it's setting the tone for your voyage before you even board. From themed decorations to punctual and professional chauffeurs, these services aim to exceed basic expectations, offering an experience that embodies exclusivity and attention to detail.
FAQs in Relation to Luxury Yacht Charter
How much does it cost to charter a private luxury yacht?
The price of chartering a private luxury yacht can vary greatly, starting from around $10,000 per week and reaching up to millions for larger vessels.
How much does it cost to charter a superyacht?
The superyacht charter experience typically starts at approximately $150,000 per week. However, prices can increase significantly based on the size and amenities of the vessel.
How to charter a luxury yacht?
To charter a luxury yacht, it is recommended to contact reputable rental agencies who will assist you in selecting an ideal vessel and planning your itinerary accordingly.
How much does it cost to charter a 100-foot yacht?
The cost of renting a 100-foot yacht usually ranges between $50,000 and $80,000 per week, excluding expenses such as fuel or provisions.
Conclusion
Experiencing a luxury yacht charter in Miami is truly unparalleled. You have the opportunity to witness the city from a completely different perspective, surrounded by glistening waters and breathtaking sunsets.
However, when you incorporate professional limousine services into the equation, it becomes more than just reaching your destination. It's about the entire journey itself. Every step of the way, you are enveloped in comfort and style, making the experience as memorable as the voyage.
Don't let luxury end at the dockside; let it be an integral part of your entire adventure!
If you're ready for an unforgettable escapade, consider integrating our high-end limo services with your next luxury yacht charter. At Limo Services Miami, we specialize in providing top-notch transportation that perfectly complements any luxurious seafaring experience. Get ready to elevate your yachting journey – start planning today!