Motor Coach Rental in Miami
Motor Coach Rental in Miami
About Miami
Miami is the city always bustling with its residents and visitors all year round. In miami you will see a tourist excitedly making way to the most attractive spots in the city, families spending their vacation together, people in love getting married, businessmen heading to their meetings and friends partying together on a weekend or celebrating an important event.
The Magic City
The city is absolutely stunning with its greenery, beaches that have crystal blue water (one of the most famous ones is in Ft Lauderdale), an amazing climate all year round and its skyscrapers that make miami look alive at night with their glistening lights.
The city lies in the region of south florida is known for being lined by stunning beaches along its coast. Miami fl is also one of the cities in the United States known to be the hub of international banks and companies from across the world.
Owing to the influx of people into Miami fl you may often find yourself waiting for adequate transportation if you have not made any such arrangements ahead of your trip. If you are in the city for a business trip you do not have the time to engage in group travel, you just want to fulfill your official commitments and head back. However if you are a first time tourist (aline or with family) then sightseeing around Miami fl and group travel may be of interest to you.
There is indeed a bit of subjectivity in the choice of people when it comes to choosing their ride in miami fl. Some individuals tend to prefer to rent a car and travel themselves or with their loved ones and are not in favor of group travel. Since they like driving around themselves and the flexibility that comes with a separate car.
However, there are also individuals (mainly those travelling with kids) who tend to prefer touristing around miami in a bus and enjoy group travel.MotorCoach is one of the best options available to you in terms of bus travel around the city of miami at a very reasonable bus rental.
When travelling with a group of people choosing a bus as your mode of group travel is a lot more hassle free, cost effective and reduces the stress levels that comes with driving a car yourself.
Choosing motor coach rental miami helps you to enjoy the scenic view without worrying about the direction of the road. You can also clock photos on the way , read a book or take a short nap which would not be possible while driving a car.
Book Now
Book Now
Whether you're planning a family event, or vacation, renting a Motor Coach will suffice. At Limo Services Miami, you have access to professionals only. Our charter bus drivers are well skilled in terms of their knowledge of traffic routes, tourist spots across miami and they have the highest level of etiquette when dealing with passengers. 
The charter bus rental will not burn a hole in your pocket and will seem worthwhile once you experience incomparable comfort on your journey with us on the miami charter bus. It has comfortable seats, a cargo compartment to prevent you from the hassle of managing your luggage constantly, prevents you from any stress about driving, allows you to enjoy the view and get that much needed relaxation.
Additionally travelling in a group in a charter bus with a qualified driver does add a layer of safety as compared to travelling by yourself in a car. You don't have to worry about the tire getting flat or the petrol ending or some mechanical issues in the car. All of this will be taken care of by Limousine Service Miami when you travel by our Motor Coach (charter bus).
Five Things to See & Do in Miami
Miami is a city of adventure, glitz, and glamour and to make the most of your time there, here are 5 top things to see and do:
Visit Miami Beach
In Miami, the sun is always right, so visit Miami Beach. The beach is strategically located on an island in the Art Deco District, another place of great beauty. This is a bit of drive from the main city area and what better way than to travel by the charter bus by Limousine Services Miami. You can enjoy the bus ride in peace and at the same time be relaxed by the scenic views on the way to the beach. You would not have gained this benefit if you had been driving yourself instead of travelling by a charter bus.
See Over 2000 Animals at Zoo Miami
Two thousand wild animals, how cool is that? The exploration experience in Miami Zoo is on an exciting level especially at the famous Miami zoo. Also, children have several attractions, including a camel ride in case you're going with your kids. You can also visit this well known location by booking our unparalleled charter bus services.
Jungle Island
Miami's Jungle Island is a few minutes' walks from South Beach and Downtown Miami. After an adventurous session in the Jungle, you can move to either location for a change of scenery. Given that this is a public place that attracts a large number of visitors on a daily basis parking your own car could be quite a hassle. However, you do not have to worry about that if you are travelling with us on our charter bus. This is because your charter bus rental includes dropping you off at a destination, picking you up from there and ensuring you have a smooth drive all throughout your journey with us. Such attractions in the city tend to be more enjoyable when travelling with a group as compared to visiting on your own.
Catch a Live Event
Miami is always buzzing with events, so the chances of catching a live event are very high. The city has many famous singers and performers from all over the world performing in different venues, notably the America Airline Arena. Choose an event you wish to attend and check with our charter bus service to see when you can book a trip. Our bus rental will vary based on the length of the trip for which the charter bus is being booked.
A Performance at The Olympia
Olympia Theater stands out in Miami because of its location and the line-up of events. You could see a comedy or play here while enjoying the stylish décor and lavish scenery. In order to book our charter bus for this location in the city you can call us on our phone number given below.
7 Reasons to Choose a Motor Coach Rental
A charter bus rental saves you the tedium of roaming around and about. You're less likely to get lost except you wander off alone.
It's less stress on your car and cost-effective. Instead of doing the regular tax mileage and essential maintenance that comes with crossing state lines, you pay for the services of a motor coach rental. If you count the cost, you're saving more.
You can enjoy the scenery. When you're busy driving, you can't catch much of the landscape because your focus is majorly on the road and getting the navigation right. However, with a bus ride with us, you get all the fun and create beautiful memories too.
You rest when you should. When you hire a Motor coach, you don't have to take turns at driving. You can relax when you want to. If you need a stop too, all you need do is tell your driver. Convenience and many more amenities at a highly affordable bus rental.
Access to a driver. Now, when a motor coach rental assures you of access to a driver with experience. In the case of an event, say a wedding; your driver takes you everywhere, including night trips.
More time with family. When you're on vacation with your people and the hassle of driving is out of the way, you enjoy their company more. Also, you can do fun stuff and take lots of pictures together.
Extras. It does not apply to every coach rental, but coach rental services like us go the extra mile for customer comfort. We have tons of side attractions to cater to the needs of our clients.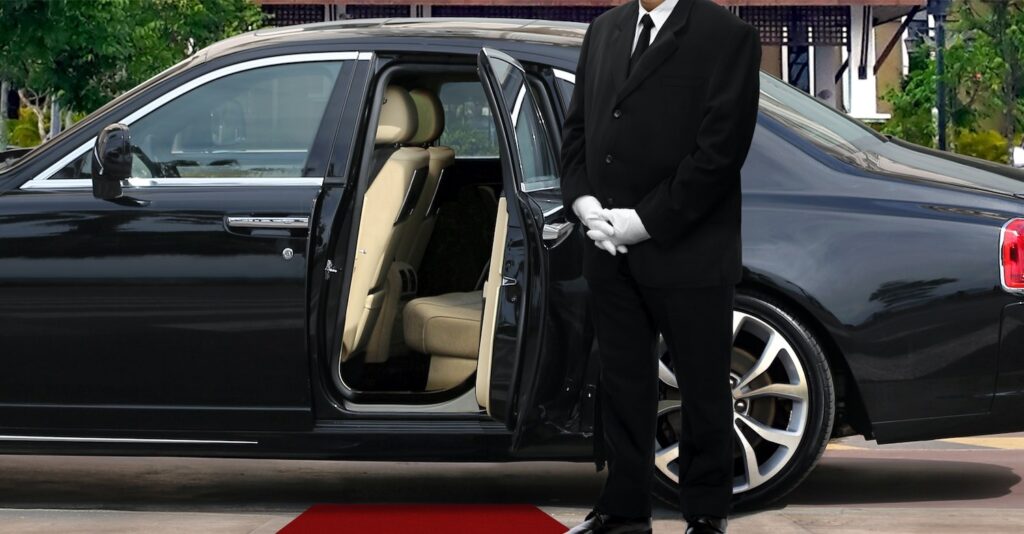 Friendly Service
We don't compromise on quality because your safety and comfortability come first. Therefore, we offer friendly services with accommodating staff and top-class vehicles. You can reach out to us during the day or at night; we're always ready!
Frequently Asked Questions
Can I book ahead?
Yes, you can book ahead. You can make contact via twitter and Facebook or visit our website.
How about vehicle selection?
Of course, you get to select the most suitable vehicle available at our disposal.
Conclusion
Renting a motor coach is an excellent idea for groups as well as family. It's convenient, safer, and allows for freedom. Remember, we got you as long as the road gets there.
Request a Quote
Limo Services Miami promises the smoothest ride across Miami. To reserve a Motorcoach now, contact us on the following phone number; (877) 743-3229, or visit our website.