When it comes to exploring luxury destinations in Miami, there's no better way than through exclusive limo tours. Expect an unparalleled experience, tailored for your comfort and enjoyment.
Take a journey around Miami's most iconic landmarks, all while enjoying the utmost luxury. Chauffeur services add that extra touch of elegance to your tour.
The beauty of these luxury destinations in Miami is best appreciated from the comfortable interiors of state-of-the-art limousines, making your trip unforgettable.
Table of Contents:
Explore Miami's Luxury Destinations
In the realm of luxury, few cities can match up to Miami. Limousine and party bus services present a unique opportunity for you to experience this city in all its opulence.
Luxury Hotels: The Epitome of Comfort
Your exploration begins with some well-known hotels such as Acqualina Resort in Miami Beach or the Four Seasons Hotel located downtown. These favorite Miami hotels are not just places to rest but also hubs of activity.
Let's not forget other luxurious accommodations like Surf Club and Casa Tua that offer more than just rooms – they provide unforgettable dining experiences, making them perfect spots when visiting Miami.
Fashion Boutiques & Shopping Extravaganza
Miami is synonymous with style; hence it would be incomplete without paying homage to glitzy high-end fashion boutiques. South Beach hosts exclusive brands like Oscar de la Renta or Louis Vuitton where retail therapy takes on new meaning.
Beyond these stores lies Bal Harbour – another shopping paradise teeming with luxury goods ranging from jewelry pieces to home decor items, catering to diverse tastes and becoming the perfect place for a leisurely stroll amidst a window-shopping spree.
Nightlife & Entertainment Venues
If nightlife tickles your fancy, then the super exclusive M2 Miami becomes a must-visit spot, offering an exhilarating music-dance combo considered among the hottest attractions across the entire stretch of Miami Beach. However, if quieter evenings hold appeal, consider Matador Terrace nestled within the Edition Hotel, providing a serene ambiance under starlit skies complemented by refreshing cocktails served alongside stunning views.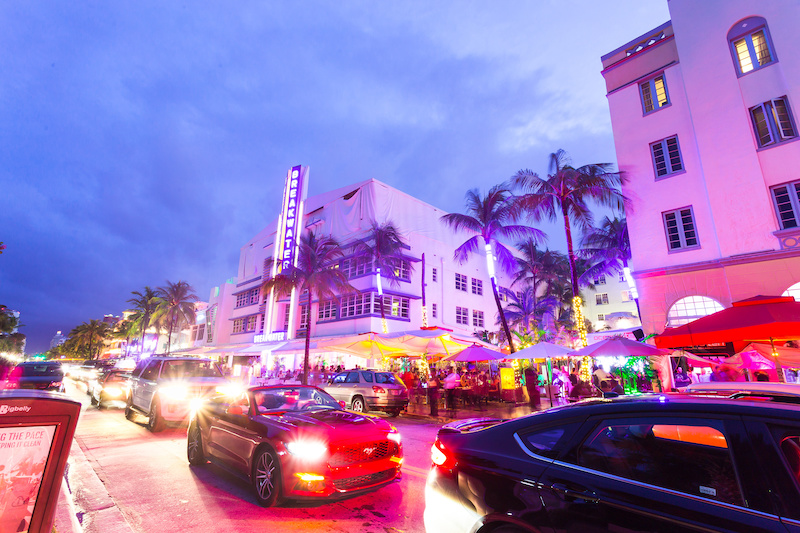 Airport Limousines: Travel In Style
The journey doesn't stop within city limits though. With airport limousine services available round the clock, trips become hassle-free affairs regardless of whether the arrival or departure point falls outside the urban landscape, ensuring a stylish travel mode is always part of the itinerary.
Key Takeaway:
Experience Miami's opulence with limo tours, starting from luxury hotels like Acqualina Resort to high-end fashion boutiques in South Beach. Enjoy the city's vibrant nightlife at M2 Miami or unwind at Matador Terrace. With 24/7 airport limousine service, traveling is always a stylish affair.
Experience the Magic of Miami
Miami, a city that never sleeps and is famous for its breathtaking beaches, offers an array of luxurious experiences. With a limo, you can explore this magical city in style.
Downtown Miami's Grandeur
The grandeur of Downtown Miami with its towering skyscrapers and historic buildings should not be missed. Seasoned chauffeurs will guide you through this bustling hub filled with high-end eateries and shopping centers.
Luxury Hotels: The Heartbeat of South Beach
In the heart of South Beach are some favorite luxury hotels such as Four Seasons Hotel, the Setai, and the Edition – all offering unmatched service along with amenities like fitness center facilities or bowling alleys to keep their guests entertained during their stay.
Bal Harbour: A Glittering Jewel
Next on your itinerary should be Bal Harbour which hosts fashion boutiques from world-renowned brands. Alongside these glitzy stores lie lush white sandy beaches making it a perfect place to unwind after indulging in retail therapy.
Luxurious Limousine Tours
And while luxury destinations are surely the goal, the limo ride itself will feel like a highlight, allowing you to immerse yourself in the city's vibrant lifestyle while enjoying top-tier comfort.
Miami Beach Edition: A Slice of Luxury
The Miami Beach Edition, one of our favorite Miami hotels, is a must-see on your tour. Its lush white sandy beaches and Matador Terrace make it a perfect place for relaxation or indulging in beachside delights.
This luxury hotel also houses a bowling alley and an indoor ice skating rink, both featuring illuminating lights that change continuously, providing an ambiance like no other.
Downtown Miami & South Beach: The Heartbeat of Nightlife
Your journey continues to downtown Miami, renowned for its pulsating nightlife scene. It's home to two-Michelin starred restaurant L'Atelier de Joël Robuchon and its renowned French cuisine and the world-famous Club Space, where the party truly never ends.
South Beach follows suit with its unique blend of Art Deco architecture coupled with bustling street life that makes every visit worthwhile, whether day or night.
Bal Harbour & Acqualina Resort: Exquisite Dining meets World-Class Amenities
A trip north leads us towards Bal Harbour where Makoto awaits – serving authentic Japanese cuisine providing both elegance alongside deliciousness. This area is definitely worth exploring when looking for great places around town.
Nearby lies The St.Regis Bal Harbour Resort, another gem among our favorite hotels due to world-class amenities such as the Spa at St. Regis and Oceanfront views.
Key Takeaway:
Experience Miami's luxury like never before with limo tours. From the glamor of Miami Beach Edition to pulsating nightlife in downtown and South Beach, you're covered. Indulge in exquisite dining at Bal Harbour or unwind at The St. Regis Bal Harbour Resort – it's all about style and comfort.
Party Bus Services: A Unique Miami Experience
In the heart of Miami, party bus services offer a unique and memorable way to celebrate special occasions. Whether it's an unforgettable birthday celebration or a festive bachelor/bachelorette night out, such luxurious transportation not only enhances your event but extends it as well.
The amenities on board these state-of-the-art party buses include plush seating for comfort during transit, high-quality sound systems for music enthusiasts, and LED lighting to create the perfect ambiance. They also feature mini-bars stocked with refreshments because no celebration is complete without some bubbly.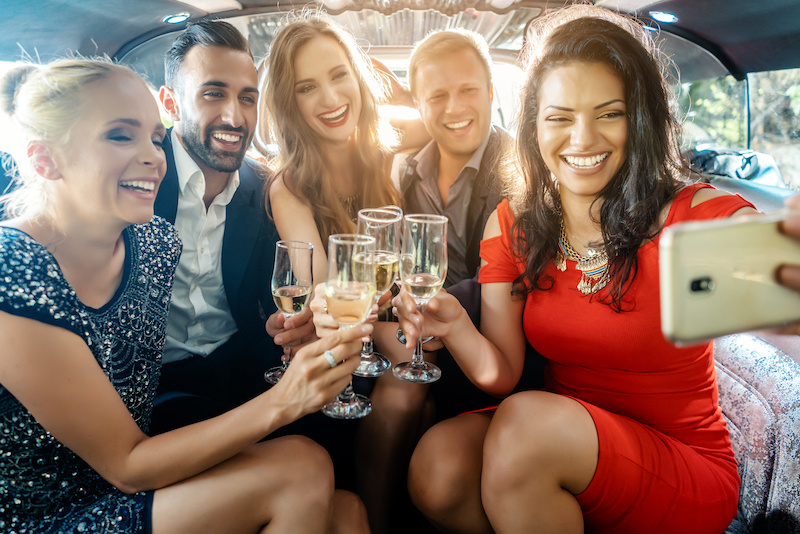 Premium Comfort Meets Safety
Beyond just providing entertainment facilities onboard, safety remains paramount in all aspects of the service. Professional chauffeurs are trained in defensive driving techniques, ensuring you enjoy not only luxury but also safe travel across downtown Miami or South Beach.
Stringent checks on vehicle conditions by certified mechanics are maintained so you can have complete trust when it comes to reliability during your trip around favorite hotspots like Planta or the Baccarat Boutique.
A Touch Of Glamour For Every Event
No matter what type of occasion – hiring a luxurious party bus adds a glamour quotient significantly. The convenience offered by these spacious vehicles allows guests to comfortably accommodate large groups while creating memorable moments en route to various destinations, including glitzy high-end restaurants like Swan in the Design District.
So why wait? Make any upcoming special occasion even more extraordinary with premium Party Bus Services today. Your journey through beautiful locales like South Beach will be much more enjoyable aboard one of these luxury vehicles driven by experienced chauffeurs who ensure every guest has an exceptional experience exploring this great city's most loved attractions.
Key Takeaway:
Turn up the glam and make any Miami event unforgettable with luxury party bus services. Enjoy plush seating, top-notch sound systems, LED lighting, and a mini-bar while you safely cruise to hotspots like Planta or the Baccarat Boutique. It's not just transport—it's an experience.
Airport Limousines: Elevating Your Miami Experience
Imagine stepping off your flight in Miami and being greeted by a sleek, luxury limousine. This is the experience you get with airport limousine services – an unforgettable journey from the runway to downtown Miami or your favorite hotel.
Your arrival should be nothing short of spectacular. Professional chauffeurs are there as soon as you land, ready to assist with luggage handling and guide you into a luxurious vehicle for a smooth ride towards South Beach's lush white sandy beaches or high-end fashion boutiques.
The magic doesn't end when it's time to say goodbye to this vibrant city. Every departure becomes memorable too, as punctuality is ensured while picking you up from any location within the city – whether it's after a shopping spree at Bal Harbour Shops or directly post-night out at super exclusive LIV nightclub – making sure that comfort never takes a backseat even during tight schedules.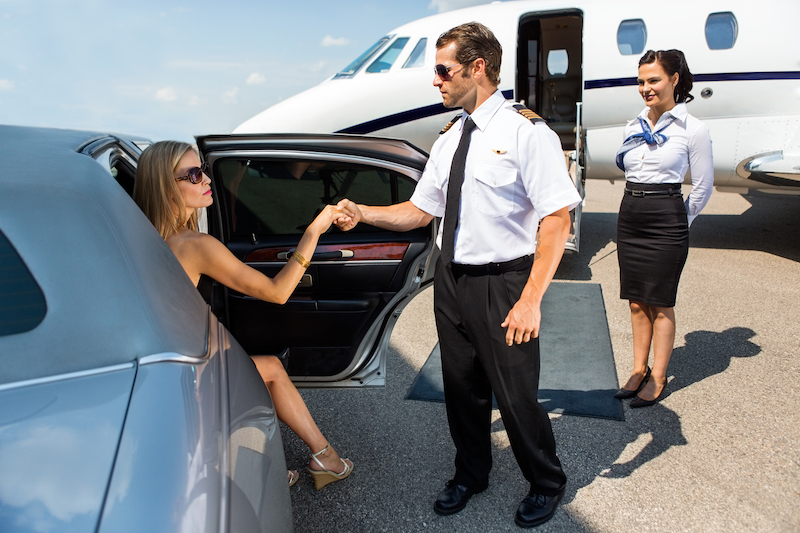 Luxury on Wheels
Everyone has unique needs; hence limo services have curated an exquisite fleet catering to different group sizes- from family groups to groups of friends, and everyone in between. From spacious SUVs perfect for larger parties to classic sedans ideal if traveling solo; each car comes fully stocked ensuring maximum satisfaction during transit periods between locations around town before flying home again.
Key Takeaway:
Hit the ground running in Miami with limo services. From airport pickups to shopping sprees, they've got you covered with punctual and luxurious rides. The fleets cater to all needs – ensuring a smooth journey no matter your destination or group size.
Wedding & Prom Limousines
In the realm of special occasions, weddings and proms stand out as events that call for an extra touch of elegance. Limo services are specialists in elevating these memorable experiences.
Lavish Wedding Day Transportation
A selection of first-class limousines crafted to meet your wedding day requirements awaits. Fleets range from sleek sedans perfect for intimate ceremonies, spacious SUVs ideal for larger bridal parties, or traditional stretch limos adding a classic flair.
Professional chauffeurs prioritize punctuality and safety above all else. They are well-versed in popular wedding venues, ensuring you arrive at your destination without any hassle on your big day.
Prom Night Extravagance
A ride in a plush limo can set the tone for an unforgettable prom night. Equipped with comfortable seating arrangements, high-quality sound systems, and mood lighting, these vehicles provide just the right ambiance.
Beyond transportation services, limo services also offer peace of mind to parents, knowing their teenagers will be safely driven by experienced professionals.
Add-On Luxury Amenities
To further enhance experiences, additional amenities can be arranged upon request. This could include matching decorations based on event themes or champagne service during weddings (subject to age restrictions).
The Perfect Backdrop For Photoshoots
No need to look elsewhere when it comes to luxury backdrops suitable for photoshoot sessions. The exquisite range of vehicles not only serves as transport solutions but also provides great settings for capturing beautiful memories against iconic locations around the South Beach hotels or amidst glitzy fashion boutiques in Bal Harbour.
Key Takeaway:
For a touch of elegance on special occasions, limo services offer luxurious transportation for weddings and proms. With professional chauffeurs, high-end amenities, and vehicles that double as perfect photoshoot backdrops against iconic locations in Miami – your grand entrance is guaranteed to be unforgettable.
Chauffeur Services: Your Key to Miami's Luxury
In the vibrant city of Miami, chauffeur services redefine luxury. Experienced drivers are not just well-versed in navigating through bustling streets but also experts in ensuring a smooth and swift journey to your desired destination.
However, the service isn't limited merely to transportation; it is about crafting an unforgettable experience as you explore some of Miami's most luxurious destinations.
The Art of Time Management
Your time is precious when exploring the hottest spots in Miami, including Brickel and Ocean Drive. With this understanding at heart, we ensure timely pick-ups and drop-offs anywhere within the city – from early morning airport runs to late-night returns – making every moment count on your visit.
A Tailored Experience
Miami boasts glitzy high-end fashion boutiques, gorgeous beaches, and can't-miss sporting events. To complement these lavish experiences, chauffeurs offer personalized journeys tailored according to your itinerary, providing more than just transport but contributing towards creating lasting memories during your stay here.
Safety Above All Else
No matter what, safety remains paramount throughout each journey. Rigorous training protocols followed by all drivers, coupled with regular maintenance checks performed on vehicles, ensure peak performance anytime you step inside a limousine or party bus.
Luxury Beyond Transportation
Limo services provide an exceptional customer experience, offering additional amenities onboard upon request, setting up an intimate atmosphere if heading to the hottest new restaurant for a dinner date night, or getting ready with friends to enjoy the perfect place. In essence, they strive hard to not only be be a mere transport provider, but rather to actively participate in creating unforgettable memories.
Key Takeaway:
Discover Miami's luxury with limo services, offering more than just transport. Experience personalized chauffeur services that ensure timely travel and prioritize safety while exploring high-end boutiques or lavish resorts. It's not merely about the ride; it's about crafting unforgettable memories in style.
FAQs in Relation to Luxury Destinations in Miami
What part of Miami do celebrities stay?
Celebrities often gravitate towards the glitz and glamour of South Beach, Coconut Grove, and Star Island for their opulent homes and high-end amenities.
What hotels do celebrities go to in Miami?
Famous faces are frequently spotted at luxury establishments like The Setai, Fontainebleau Miami Beach, or Faena Hotel with their top-notch services and privacy measures.
Why did Miami become so expensive?
Miami's cost surged due to its desirable weather, beachfront properties, thriving nightlife scene, an influx of wealthy individuals from around the world, and limited land for development.
What makes Miami great?
Miami boasts a vibrant culture influenced by Latin America and Caribbean nations. Its sunny beaches, art deco architecture, along with bustling food scene make it an attractive destination.
Conclusion
Exploring Miami's luxury destinations is an experience like no other.
With Limo Services Miami, you can discover the best of what this vibrant city has to offer in style.
Miami's iconic landmarks come alive when seen from the comfort of a luxurious limo or a lively party bus.
Airport transfers need not be mundane – with our airport limousines, every journey becomes memorable.
Your special events deserve an extra touch of elegance – that's where our wedding and prom limos step in.
For a truly luxurious exploration of Miami's top attractions, consider booking one of our chauffeur-driven tours. Our experienced chauffeurs will ensure your tour is enjoyable while providing unparalleled service throughout your exploration.
We await to transform your next visit into a truly unforgettable journey through Miami's most luxurious destinations.