Ever wondered what it's like to explore Miami's art scene in true style? Picture yourself gliding through the city, a glass of champagne in hand, on board an elegant limousine.
This isn't just any sightseeing tour—it's your own VIP pass to Miami's vibrant culture and art scene. You'll see more than stunning murals and galleries; you'll get a taste of the local spirit that fuels them.
Limo tours let you experience this magic up close—luxury travel meets cultural immersion. And for Art Basel week attendees? It takes their experience from memorable to unforgettable.
But these posh rides aren't only about artsy explorations—they're gateways into discovering other sides of Miami too! So buckle up, as we dive into this luxurious adventure!
Table Of Contents:
The Allure of Miami's Art and Culture Scene
Art and culture breathe life into Miami, giving it a vibrant pulse that is felt by both locals and visitors. The city teems with colorful murals, iconic museums, buzzing art galleries, and creative street performances, not to mention the yearly phenomenon – Art Basel week.
Miami's distinct multicultural blend shines through its diverse artistic landscape. From Little Havana's spirited Calle Ocho Festival celebrating Cuban culture to Wynwood Walls' edgy urban graffiti representing contemporary expressions.
Captivating Murals in Wynwood Walls
Wynwood Walls, once an industrial district has transformed into an outdoor museum showcasing large-scale works by some of the best-known street artists worldwide. These powerful images are more than just Instagram-worthy spots; they tell stories about society and induce thought-provoking conversations.
You'll be amazed at how each mural speaks volumes while silently standing against time on these walls. Don't miss this unique opportunity to experience the vibrant culture of street art in Florida.
Galleries Galore: A Treat for Art Aficionados
Museums like Pérez Art Museum Miami (PAMM) display modern international artworks reflecting the cosmopolitan spirit of the city itself. It's worth noting that PAMM holds community-focused programs aimed at fostering local talent as well as promoting cultural inclusivity within its halls.
If you prefer private collections housed in beautiful architecture, the de la Cruz Collection is your place. Its contemporary collection inspires dialogue about the nature of creativity and influence.
Miami's Annual Artistic Extravaganza: Art Basel Week
Every December, Art Basel Miami Beach serves up a week-long banquet of art that draws enthusiasts from all corners of the world.
Limo Tours: An Unforgettable Experience
Imagine gliding through the bustling streets of Miami, nestled in a luxurious limousine. The vibrant city lights dance off polished chrome, as you take in the dazzling art and culture scene from an entirely new perspective.
Limo tours offer an experience like no other, providing a luxurious way to explore Miami's vibrant culture and art. They give you the opportunity to explore Miami's rich cultural landscape while enjoying unparalleled comfort and style.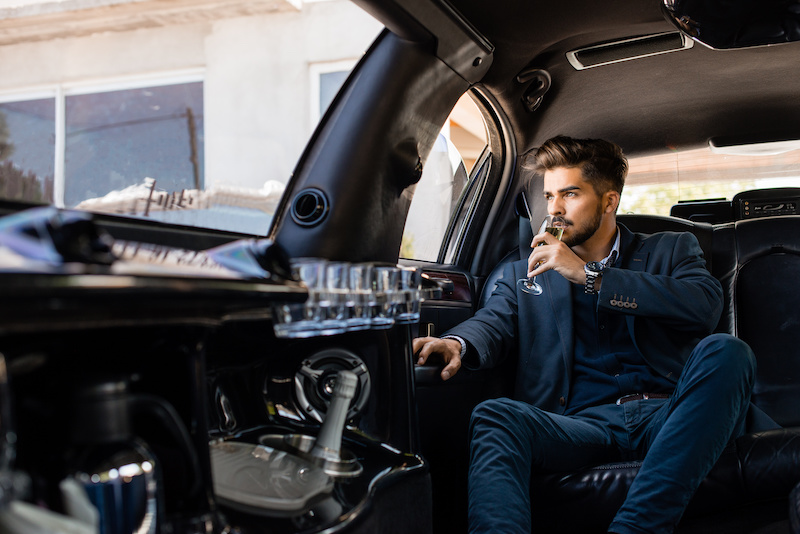 A Unique Perspective on Art & Culture
On a Miami Limo Art Tour, you get to immerse yourself in this creative world without having to worry about navigating traffic or finding parking spaces. You can focus solely on soaking up every artistic detail that makes this city so uniquely charming.
Art districts like Wynwood Walls become even more captivating when viewed from the plush interior of a limo. With its sprawling murals by international artists, it's no wonder why it's one of our most requested stops during these exclusive tours.
The Luxury Advantage
Taking a tour in your average car won't provide nearly as many luxuries or comforts as taking one in a well-appointed limousine. For instance, with us at Limo Services Miami, we ensure your glass is always filled with your preferred beverage, making for truly memorable moments against backdrops such as the Pérez Art Museum or De La Cruz Collection Contemporary Art Space.
You'll also appreciate how easy it is to get around – leave all logistical worries behind. We handle everything down to minute details – route planning, timing coordination, and providing experienced chauffeurs who know Miami inside out.
Maximizing the Art Basel Week
Speaking of unique experiences, let's not forget about Art Basel Week. It's one event that every art enthusiast in Miami looks forward to. But it can be quite a task moving between venues during this bustling week.
Here's where our limo tours really stand out. Our drivers are experts at picking the fastest routes and optimal times for each spot, so you won't skip any must-see sights.
Key Takeaway: 
Dive into Miami's lively art scene from the plush comfort of a limo tour. We've got all the details covered, be it dodging traffic or mapping out routes, letting you focus solely on soaking in the city's unique cultural vibe. Take a spin around renowned spots like Wynwood Walls or indulge in Art Basel Week – free from any travel hassles. All this while cherishing an unforgettable journey.
Making the Most of Your Limo Tour
Planning a limo tour in Miami can be an exciting experience, but to truly enjoy it, you need some insider tips. It's not just about reclining and delighting in the ride; there are actions you can take to guarantee your trip is extraordinary.
Selecting the Right Limo Service
Picking out the right limo service in Miami makes all the difference. Don't go for just any company—look for one with a stellar reputation and excellent customer reviews. They should offer a range of vehicles to suit your needs and group size.
You also want to ensure they have experienced chauffeurs who know their way around town. After all, part of what makes a limo tour special is having someone else take care of navigation while you soak up the sights.
Tailoring Your Itinerary
A good limousine service will let you tailor your itinerary according to your interests. Want to explore Art Deco architecture? No problem. Fascinated by Cuban culture? You're covered. Interested in soaking up some sun on South Beach? Let them know.
The beauty lies within this flexibility – it gives you full control over where and when stops occur during your luxury excursion through vibrant Miami.
Packing Smartly for The Journey
Don't forget that space might be limited inside even large stretch limos or party buses. So pack smartly — essentials only. Snacks, water bottles (the Miami heat isn't something to joke about), maybe sunscreen if day touring, or perhaps small throw blankets if night cruising seems more appealing. Miami's summer evenings can be surprisingly cool.
Maximizing the Limo Experience
To get more out of your tour, interact with your chauffeur. They're not just drivers; they're also knowledgeable locals who can provide insights into Miami's rich history and culture. Feel free to ask questions or request recommendations for places to visit after your tour ends.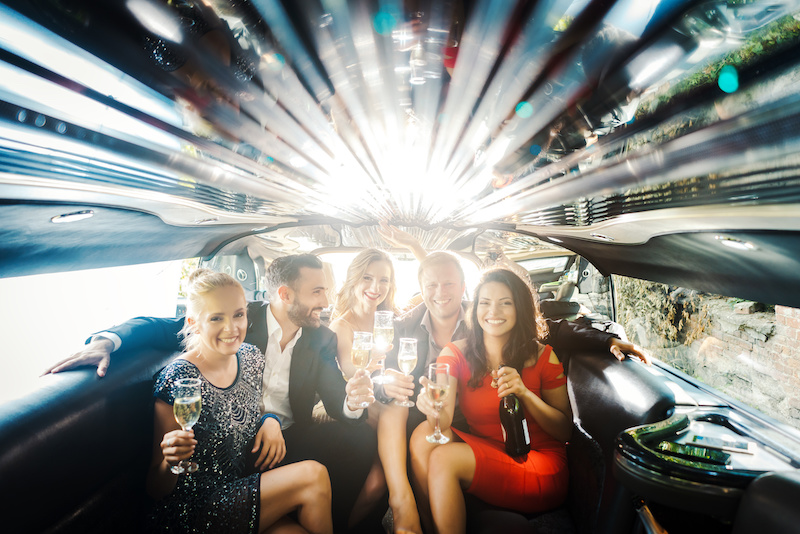 Key Takeaway: 
For a memorable Miami limo tour, choose a service with top-notch reviews and flexible itineraries. Don't forget to pack smart – essentials only. Engage with your chauffeur for local insights.
How Limo Tours Enhance the Art Basel Week Experience
The thrill of Art Basel Week in Miami is unmatched. With a bustling schedule full of art exhibitions, gallery tours, and parties, it's an event that leaves you buzzing with energy and inspiration.
A limo tour during this culturally rich period can add another layer to your experience. It gives you not only comfort but also luxury as you traverse through Miami's lively streets filled with colorful murals and sculptures.
Making Your Journey Luxurious Yet Hassle-Free
Riding in a limo allows for effortless travel from one location to another. But more than just convenience, it brings a touch of elegance to your journey—making each ride between venues feel like an event itself.
Parking woes are eliminated when using our chauffeur services. We drop off at entrances which lets you focus on immersing yourself into the arts scene rather than worrying about where to park or how long the walk will be from there.
An Uninterrupted View Of The City's Artscape
Limos offer unparalleled views due to their large windows — perfect for admiring Miami's unique cityscape as well as street-side exhibits set up especially for Art Basel week. Imagine cruising past vibrant graffiti walls without needing to worry about traffic or finding parking.
This ability enhances appreciation for outdoor installations that might otherwise be missed while driving oneself around town trying to navigate congestive traffic routes mapped out by typical GPS systems.
Socializing On-The-Go
Our party busses, essentially moving lounges, are a fantastic way to socialize with fellow art enthusiasts. With the ability to comfortably accommodate large groups, they provide an opportunity for animated discussions about your favorite exhibits without needing to stop at cafes or bars.
This creates a unique space where everyone can exchange thoughts and impressions on the go—keeping the momentum of the day going strong.
Limo Tours Beyond Art and Culture
But don't let your imagination stop at the art galleries or music festivals. Miami has much more to offer, and a limo tour can help you discover it all.
Miami's Culinary Delights on Wheels
The city of Miami is a melting pot of culinary delights. Embarking on a foodie tour in the comfort of a limousine lets you explore this diversity without worrying about navigation or parking. You could start with some fresh seafood from Joe's Stone Crab, move on to Cuban cuisine at Versailles Restaurant, and finish off with mouthwatering desserts at The Salty Donut.
This kind of gastronomic journey wouldn't be as relaxing if you had to deal with traffic yourself. A chauffeur-driven ride gives an added layer of luxury that complements these epicurean adventures perfectly.
Experience Nature in Luxury
Miami isn't just about bustling urban life; it also boasts serene natural spots worth exploring. Imagine being whisked away from your hotel in a luxurious limousine to the peaceful haven that is Everglades National Park – one moment amidst skyscrapers, next surrounded by sawgrass marshes.
A visit to Vizcaya Museum & Gardens offers another nature retreat within city limits – its stunning architecture harmoniously coexists with lush gardens, making for perfect leisurely exploration after getting there stress-free thanks to your limo service.
Celebration Rides: More Than Just Transport
Birthday celebrations? Bachelorette parties? Prom nights? Limos make these events even more special. Decked out with party lights, a sound system, and even a mini-bar in some cases – it's not just transport but part of the celebration itself.
Imagine celebrating your birthday with friends as you cruise along Miami Beach or commemorating your prom night by arriving at the venue in style. It's these moments that create memories for life – elevated further by luxury limo rides.
Key Takeaway: 
Explore more than just art and culture with Miami's limo tours. Discover the city's culinary gems, enjoy nature in luxury, and make celebrations extra special. A chauffeur-driven ride isn't only for tourists; it enhances any Miami experience.
Conclusion
Experiencing Miami's art scene through limo tours is a blend of luxury and culture. You've discovered the vibrant galleries, museums, and events that make this city an artistic hotspot.
Limo tours aren't just transportation—they're immersive experiences. They give you VIP access to all things cultural in Miami while providing unmatched comfort.
To truly enjoy these tours, remember the tips shared: plan ahead and keep an open mind for new discoveries. Limo tours can also elevate your Art Basel week experience by offering convenient travel amidst event chaos.
And don't forget—limo tours are versatile! Use them to explore more than just art; they're your key to uncovering every facet of beautiful Miami!
In essence, when it comes to exploring culture in style, nothing beats limo tours in Miami!