Experience the glamour and luxury of a limo tour through Miami's iconic neighborhoods. This unique journey offers an intimate look at the city's diverse cultural landscapes.
Limo tours allow you to explore Little Havana, Coconut Grove, South Beach, and more in unparalleled comfort. You'll get up close with vibrant cultures while enjoying first-class service.
Beyond sightseeing, these tours offer insights into local history and architecture. It's not just about travel; it's about experiencing Miami – a city like no other in the U.S., or the world – in style.
No matter your interests – be it art, cuisine, or nightlife – a limo excursion can provide a tailored experience that truly showcases what Miami has to offer.
Table Of Contents:
Discovering Little Havana
The limo tour service we offer allows you to delve into the heart of Miami's Cuban culture, right in Little Havana. From the moment you step into our luxurious vehicles, your senses are treated to a vibrant mix of sights and sounds that define this unique neighborhood.
But let's be clear: This isn't just about riding through town in style regardless of limousine type. It's about truly experiencing what makes Little Havana tick – its history, its people, and most importantly, its culture.
This is where our chauffeurs come into play. They're not just drivers; they're also knowledgeable guides who will take you on an unforgettable limo tour experience through one of Miami's most iconic neighborhoods.
Cultural Hotspots Along The Way
In Little Havana, every corner has a story to tell. As we drive along Calle Ocho or past Domino Park and The Tower Theater – these aren't mere tourist spots but pulsating centers showcasing Cuba's dynamic heritage with their music-filled venues like Ball & Chain or Hoy Como Ayer.
It may seem as if it's all happening outside your window while cruising around in comfort but remember – there is so much more than meets the eye when exploring this cultural gem called 'Little Havana'.
Making Your Journey Unforgettable
We believe that providing transportation services goes beyond merely getting from point A to B. Our goal? To make sure each ride with us becomes part of your memorable experience whether it be for airport pick-ups/drop-offs after/before exciting day tours or arranging wedding transportation fitting perfectly within special occasions plans–we have got everything covered under one roof.
If prom night luxury combined with reliability is on the agenda, then look no further because at Limo Services Miami – making entrances unforgettable is our specialty. So sit back, relax, and enjoy the scenic beauty unfolding before your eyes, knowing that the behind-the-scenes logistics are handled with utmost efficiency by a team of dedicated professionals, leaving the enjoyment in the hands of our clients themselves.
Key Takeaway:
Experience Little Havana like never before with our limo tour service, offering more than just a stylish ride. Immerse yourself in the vibrant Cuban culture as knowledgeable chauffeurs guide you through iconic hotspots, revealing stories hidden within every corner. With us at Limo Services Miami, it's not just about transportation – it's about crafting unforgettable journeys.
Coconut Grove: A Journey of Discovery
In the heart of Miami, there lies a gem known as Coconut Grove. Our limo tour offers you an exclusive view into this vibrant neighborhood, all while wrapped in luxury and comfort.
But our journey isn't just about seeing the sights – it's about feeling them too. It's about soaking up the sun-kissed streets lined with lush trees and gazing at historic landmarks like Vizcaya Museum and Gardens, where beauty meets history.
A Dip Into The Local Culture
We don't just drive by these places; we invite you to experience them. Feel free to ask your chauffeur for tips on local hotspots or simply let us guide you through what makes Coconut Grove truly special.
Our route also includes CocoWalk – a bustling hub filled with boutique shops and gourmet restaurants that are sure to leave a lasting impression.
South Beach: A Journey Through Time and Elegance
The heart of Miami Beach, South Beach, is not just a destination. It's an experience. Our limo tour offers you the opportunity to dive into its unique blend of vibrant nightlife and stunning art deco architecture.
Your journey begins with our professional chauffeurs picking you up from your preferred location. They are more than drivers; they're storytellers who guide you through iconic streets like Ocean Drive or Collins Avenue. Famous hotels such as The W or Delano Hotel aren't merely buildings but landmarks narrating tales of glitz and glamour.
But remember, this isn't just about seeing; it's about feeling too.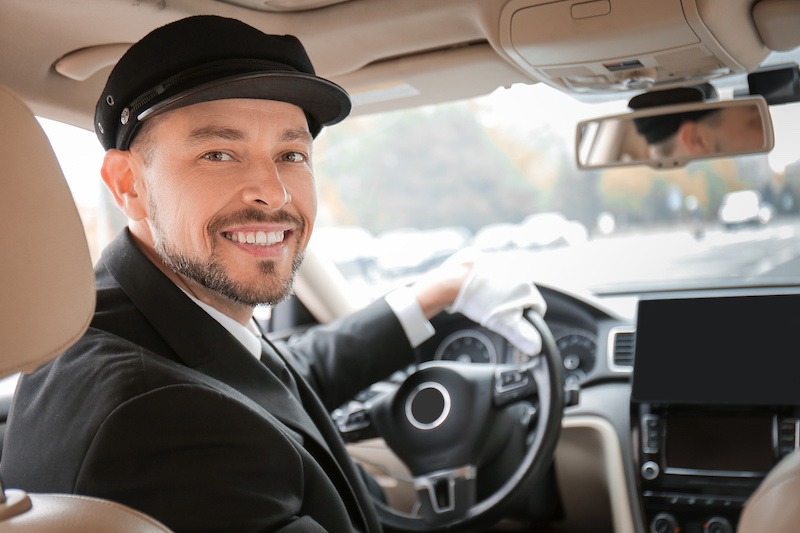 Savoring South Beach Nightlife in Style
A trip to South Beach would be incomplete without experiencing its electric nightlife. We've got that covered for you too. As part of your luxurious ride, we can arrange stops at local hotspots where you can soak up the atmosphere before continuing on your neon-lit journey under starlit skies.
We make sure all passengers have a memorable evening minus the stress of navigating traffic or finding parking spaces – two common challenges when exploring popular areas like Lincoln Road Mall or Espanola Way after dark.
Riding Through Art Deco Dreams
An integral part of any visit to South Beach is admiring its distinctive Art Deco architecture dating back to the 1920s-30s era. In our plush limousines, not only do you travel comfortably but also receive informed commentary about these architectural gems along Ocean Drive, which are recognized worldwide for their geometric designs and pastel colors contributing significantly towards the city's cultural heritage.
No matter whether it's a day filled with sightseeing or an unforgettable night out experiencing lively clubs & bars, Limo Services Miami ensures each guest experiences the best parts of what makes South Beach so special.
Key Takeaway:
With Limo Services Miami, you're not just touring South Beach – you're living it. From soaking up the Art Deco elegance by day to savoring the electric nightlife in style, our chauffeurs double as storytellers guiding your journey. So sit back and enjoy this luxurious ride through Miami's iconic heartland, minus the stress of navigation or parking.
Unveiling Wynwood Arts District's Charm
In the bustling city of Miami, our limo tour brings you to an artistic paradise known as the Wynwood Arts District. This neighborhood radiates creativity through its vibrant street art and galleries. In much the same way that artists bring their visions to life on this urban canvas, we at Limo Services Miami aim to make your journey a memorable one.
However, simply admiring these artworks from afar won't do them justice. As part of our tour package, we ensure that you get up close with these stunning murals painted by talented artists from around the world. The magic lies in seeing every intricate detail unfold before your eyes – something that is only possible when someone else is handling the driving.
This approach enables us to provide both an engaging artistic experience and the luxury of our first-rate vehicles and chauffeurs. not only do you enjoy an immersive arts experience, but you also relish in the comfort provided by our top-notch vehicles and professional chauffeurs.
A Kaleidoscope of Art Galleries
Beyond the graffiti-covered walls lie Wynwood's many contemporary art galleries – each offering a unique perspective into the world of modern artistry. From pop art sculptures to abstract paintings, there is no shortage of visual treats here.
One standout venue is Locust Projects, which constantly pushes boundaries with innovative exhibitions that defy traditional norms. It's easy for us to drive you around so you can explore such venues without worrying about parking or navigating busy streets.
Key Takeaway:
Discover the colorful world of the Wynwood Arts District on our Miami limo tour, offering an up-close experience with vibrant street art and modern galleries.
Design District: A Fashionable Ride
This area is renowned for its designer boutiques and trendy restaurants, making it an unmissable stop on our Miami limo tour.
However, this isn't just about window shopping or dining; it's an experience in itself. The charm of these streets is magnified when you explore them from the comfort of your exclusive limousine ride.
Retail Therapy with Style
The Design District stands out as a fashion mecca, boasting renowned brands like Louis Vuitton, Prada, and Gucci. These impressive storefronts add another layer to your journey through this stylish neighborhood.
A common question we get asked is whether one can truly appreciate these glamorous sights while inside a moving vehicle. Rest assured, every detail has been considered to ensure that your trip is nothing short of perfect.
Gourmet Delights Along The Way
Beyond being known for retail therapy, food lovers will find themselves at home here too. From artisanal coffee shops serving pastries to upscale eateries offering exquisite cuisine – there's something for everyone.
Our chauffeur-driven tours make each restaurant visit even more enjoyable by taking care of all travel logistics, so you can focus solely on savoring the culinary delights offered by establishments like Michael's Genuine Food & Drink or Mandolin Aegean Bistro.
Culture Amidst Luxury
If you think it's only about shopping and eating – guess again. There are also plenty of cultural highlights within the district worth exploring. For instance, the de la Cruz Collection Contemporary Art Space showcases modern art pieces, whereas the Museum Garage provides unique architectural views with its multi-story parking structure design.
We've mapped out routes with a lot of thought, so folks can really dive into Miami's artsy side. It's even more breathtaking after dark when the installations light up against the night sky – it'll be a memory you won't forget from your day exploring one of Miami's glitziest neighborhoods.
Key Takeaway:
Discover Miami's Design District with a limo tour that blends luxury, style, and culture. You'll marvel at high-end boutiques like Louis Vuitton and Prada from your comfy ride, indulge in gourmet delights along the way without worrying about travel logistics, and immerse yourself in cultural gems such as contemporary art spaces or unique architectural designs.
Key Biscayne: A Luxurious Limo Experience
The limo tour in Key Biscayne is an attractive proposition for relaxation and exploration. The aim? To enhance your experience of this island town's beaches and parks while adding a touch of luxury.
But there's more. Our service revolves around actively working with our clients – ensuring they truly enjoy their journey through beautiful landscapes like Crandon Park, teeming with wildlife and scenic views.
This commitment reflects our approach towards providing high-quality services. We believe in delivering value first – something we achieve by offering professional chauffeur services who not only know their way around but also enrich your travel with interesting local insights.
Premium Vehicles for Unforgettable Journeys
Although every trip has its unique charm, some journeys demand a bit extra. That's why at Limo Services Miami, we offer a range of luxurious vehicles from classic stretch limos to party buses equipped with modern amenities.
A common challenge faced by many companies is meeting diverse customer preferences. But here's where we shine – no matter what kind of ride you fancy or event you're planning, we've got it covered.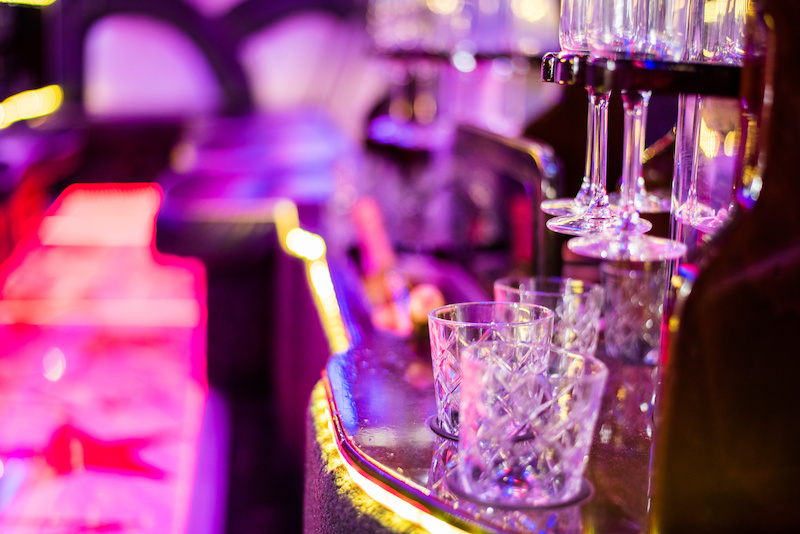 Navigating Airport Transfers Smoothly
We understand that airport transfers can sometimes be stressful due to timing issues or unfamiliar roads. Hence, ensuring seamless connectivity between flights and destinations within Key Biscayne forms an integral part of our offerings at Limo Services Miami.
In fact, one might say that providing hassle-free transitions so nothing interrupts your enjoyment factor on trips serves as persuasive words showcasing our dedication. Check out how easy airport transportation can be when relying on us.
To sum up: By focusing on delivering genuine value rather than excessive persuasion (like charging less for more), choosing us means investing in unforgettable experiences amidst picturesque locales driven by knowledgeable guides.
Key Takeaway:
Get ready for a luxe ride around Key Biscayne with our limo tour. From scenic views at Crandon Park to smooth airport transfers, we've got it all covered. Our chauffeurs don't just drive you around but also provide intriguing local insights. With us, it's not about the hard sell; instead, we focus on delivering value and unforgettable experiences.
Conclusion
Experience Miami's iconic neighborhoods like never before on a luxurious limo tour. From Little Havana to South Beach, discover the city in style!
Immerse yourself in the vibrant Cuban culture of Little Havana and soak in the charming beauty of Coconut Grove. Explore the bustling streets of South Beach and marvel at the captivating street art in the Wynwood Arts District. Indulge in the high-end life of the Design District and unwind on the pristine beaches of Key Biscayne.
These diverse experiences will show you that travel is more than just moving from one place to another. It's about immersing yourself in local history, architecture, and cultures while enjoying first-class service.
Book your next limo tour with us now! Let our professional chauffeurs drive you around as you enjoy unmatched comfort and discover new places like never before.