Miami. A melting pot of the best beaches, shopping, and architecture that South Florida has to offer. It's the perfect travel destination to broaden your horizons and enjoy the finer things in life. And it starts from the moment you leave the airport.
Don't waste your time and energy waiting for taxis or dealing with unprofessional transportation providers.
Choose Miami airport limousine services that understands your expectations and the quality you require. A service that has experience in providing its clients with only the safest, most reliable luxury rides to and from some of the biggest airports in South Florida. To make your time in the Magic City truly magical, choose Limousine Services Miami.
Leading Miami Airport Limo Service
Limousine Services Miami extends its unparalleled pedigree in luxury transportation to Miami International Airport. Our high standards of operation and service make us the leading Miami airport limo service and we are determined to keep that title for many years to come.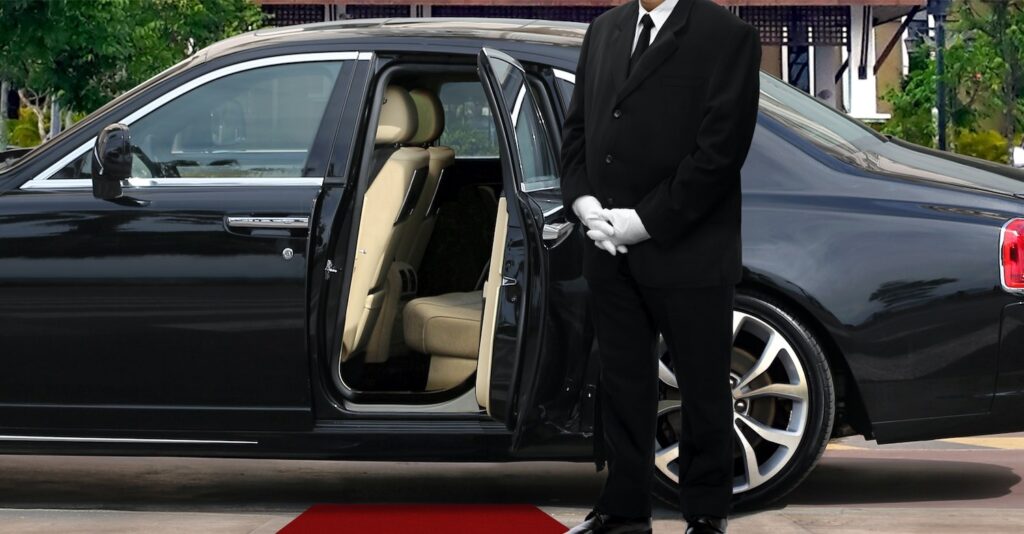 Our Chauffeurs
At Limousine Services Miami we prioritize your experience and well-being over everything else. While other companies focus only on their vehicles, we focus on the people that complete and enhance your ride.
Our chauffeurs are extensively screened and trained. They are professionals at the top of their field and are held to the highest standards of accountability and proficiency.
Our team strives to assist you in any way you require and will uphold our values of safety, reliability, and quality. Rest assured because you're in good hands!
Our Guarantees to You
Safe & Secure
We place great emphasis on our maintenance and quality assurance standards.
Like the best airlines in the world, your experience starts with our secure, state of the art vehicles and goes on to include everything from how and where you want to be picked up, to the custom requests we are happy to fulfill.
An Island of Luxury
To cater to your refined taste and standards, we had to make sure our vehicles looked and felt the part. So we worked tirelessly to ensure the most comfortable transportation experience possible.
Pristine interiors and modern amenities are supplemented with quality assurance and operational standards that are quite literally best in class.
No vehicle leaves our premises until we are sure of its reliability and performance, helping us create the peace of mind that our customers expect and deserve.
The Certainty Principle
Safety and luxury are meaningless if our clients don't get what they're paying for: the certainty that we will accommodate your schedule and will ensure you reach your appointment at the right destination and at the right time.
We utilize cutting edge data technology and equipment that helps us accomplish this. Our staff's extensive knowledge of the locality and specific road complications should give you the peace of mind that your meeting, wedding or celebration will be reached on time and in style.
Conclusion
Our memories make our lives worth living and our experiences make those memories worth remembering.
Limousine Service Miami wants to be a part of your experiential process. We created our company to help people realize how the smallest things in the world can sometimes make the biggest and most impactful difference. We notice the details and so should you.
Make your travel memorable and take advantage of the best Miami airport limo service your city has to offer. Take the next step. You deserve it.
Get a Free Quote
To get a free quote on Miami limo rentals, call (877) 743-3229. We would love to make your travel around Miami memorable for you and your loved ones.