When it comes to luxury and convenience, a Miami airport limousine is the ultimate choice for your transportation needs. For those seeking an ultimate level of luxury and convenience, this blog post will provide insight into the various aspects of hiring a limo service for transportation to and from Miami International Airport, or any of the other South Florida airports.
Discover the advantages of utilizing a Miami airport limousine, the different limos accessible in Miami, how to pick the correct service supplier, and what you can anticipate when employing a Miami airport limousine for your excursion. Stay tuned to learn more about this luxurious mode of transportation!
Table of Contents:
What is a Miami Airport Limousine?
A Miami airport limousine is a luxury transportation service that offers passengers a comfortable and stylish ride to and from airports. Professionals with a thorough understanding of the locale provide these services, ensuring that passengers are taken on a stress-free journey.
Travelers often choose a Miami airport limo service for various reasons, such as celebrating special occasions or simply wanting to experience the utmost comfort during their trip. Whatever your reason may be, hiring an airport limo in Miami can make your travel experience more enjoyable and memorable.
Airport Limo vs. Regular Taxi
Whereas regular taxis typically offer basic services at a lower cost, a Miami airport limousine provides superior amenities and comfort for travelers. A regular taxi usually only offers basic amenities at lower prices but lacks the luxurious features found in Miami's premier limo services.
In contrast, a Miami airport limousine provides top-notch amenities like plush seating, climate control systems, and entertainment options such as TVs or sound systems – all designed with passenger comfort in mind. Additionally, you'll enjoy personalized attention from highly-trained chauffeurs who prioritize safety while navigating through traffic efficiently.
Why Hire an Airport Limousine Service?
Hiring an airport limo service has numerous benefits over traditional taxis or rideshare apps. It adds convenience by eliminating parking hassles or waiting for rides after long flights. Plus, you won't need to worry about luggage handling since drivers will assist with loading and unloading bags into spacious trunks.
Beyond practicality lies another crucial factor: style. Arriving at your destination in a sleek, luxurious limousine can make a powerful impression on business associates or simply add an extra touch of glamour to your vacation.
When to Consider a Limousine
There's no wrong time to consider hiring a Miami limo service. However, certain occasions might warrant the added luxury and convenience more than others. For example, if you're traveling for a special event like a wedding or prom night, arriving in style with Miami's finest limos will undoubtedly enhance the experience.
Business travelers may also find value in using chauffeur services when attending important meetings or conferences. Not only does it convey professionalism, but it also allows them to relax and prepare en route without worrying about transportation logistics.
Airport Limousines for Groups
If you're traveling with friends or colleagues, renting an airport party bus is another option worth considering. These spacious vehicles are equipped with amenities designed for entertainment and comfort while accommodating larger groups effortlessly. It's perfect for celebrating milestones together or kicking off vacations in high spirits.
No matter what type of vehicle suits your needs best – be it stretch limos, sedans, or SUVs – there's always an ideal Miami limo rental available that caters specifically to group travel requirements.
Key Takeaway:
An airport limousine is a luxurious transportation service that provides passengers with comfort and style to and from airports. It offers top-notch amenities such as plush seating, climate control systems, entertainment options like TVs or sound systems, and personalized attention from highly-trained chauffeurs who prioritize safety while navigating through traffic efficiently. Hiring an airport limo service adds convenience by eliminating parking hassles or waiting for rides after long flights and allows you to arrive at your destination in sleek style without worrying about luggage handling since drivers will assist with loading and unloading bags into spacious trunks.
Benefits of Using a Miami Airport Limousine
Traveling to and from the airport can be a stressful experience, but using a Miami airport limousine can alleviate some of that stress. With a reliable airport limo, you'll enjoy convenience, comfort, safety, and punctuality.
A key advantage of employing an airport limo is the comfort it provides. When you hire a reputable company like Limo Services Miami, they take care of all your transportation needs. You won't have to worry about parking or navigating through traffic; just sit back and relax while your professional chauffeur handles everything.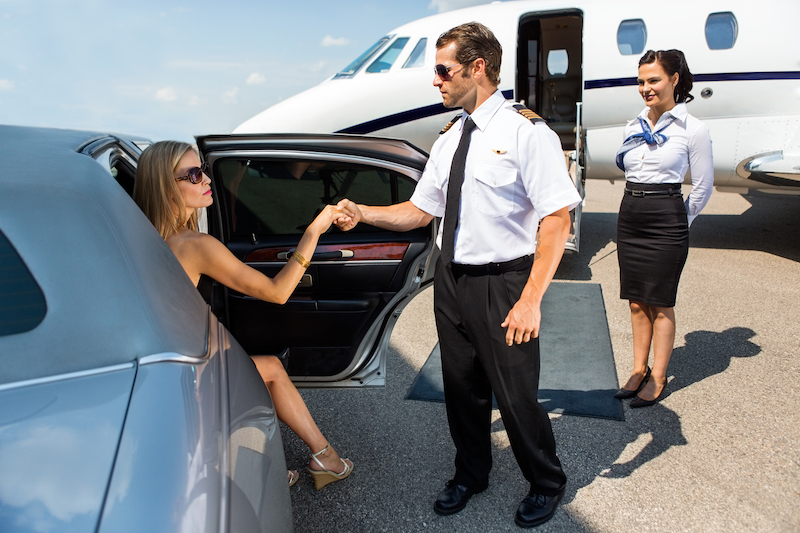 Comfort and Reliability
Airport limos offer unparalleled comfort compared to other modes of transportation. Luxury sedans or stretch limos are equipped with plush seating and ample legroom for passengers to unwind after a long flight.
In addition to being comfortable, these vehicles are also extremely reliable. Reputable companies maintain their fleet regularly so that clients don't face any unexpected issues during their ride.
Safety First
Safety is paramount when it comes to choosing transportation services. By hiring an experienced company like Limo Services Miami, you're ensuring the safety of yourself and your loved ones throughout the journey.
All drivers undergo thorough background checks before being hired by reputable companies as well as regular training sessions on safe driving practices.
Timeliness Is Key
Another significant advantage of using an airport limousine service is punctuality. Companies like Limo Services Miami understand the importance of being on time for flights and make it their priority to ensure clients arrive at their destination promptly.
Their professional chauffeurs are well-versed in navigating through traffic, taking alternate routes if necessary, to avoid delays.
Key Takeaway:
Using an airport limousine service in Miami can alleviate the stress of traveling to and from the airport. With convenience, comfort, safety, and punctuality, Limo Services Miami offers reliable transportation for any occasion.
Types of Airport Limousines Available in Miami
When it comes to airport limousine services in Miami, there are a plethora of options available for travelers. For those looking for an extra touch of luxury, stretch limos, sedans, and SUVs are all available to suit your individual needs.
Let's take a closer look at some popular choices:
Stretch Limos
The epitome of luxury transportation, stretch limos are an excellent choice for those who want to make a grand entrance or simply enjoy the spaciousness and comfort they provide. These vehicles typically come equipped with plush seating, mood lighting, and top-notch sound systems.
Luxury Sedans
If you're looking for something more discreet but still elegant, consider booking a luxury sedan. These high-end cars offer comfortable interiors and smooth rides while maintaining an air of sophistication that will impress fellow passengers.
SUVs and Vans
Larger groups or families may prefer an upscale SUV or van as their airport transportation option. With ample space for luggage and passengers alike, these vehicles ensure everyone arrives at their destination comfortably without sacrificing style.
Party Buses
For those looking to take their airport transportation to the next level, party buses are a fantastic option. These lavish vehicles come with all the bells and whistles to get your party started, from audio systems and lighting to a dance floor.
No matter which type of airport limousine you choose, you can rest assured that you'll arrive at your destination in style and comfort. Book your Miami airport limousine today and experience the ultimate in luxury transportation.
How to Choose the Right Airport Limousine Service in Miami
When making your choice of airport limousine service in Miami, take into account factors such as price, reputation, customer reviews, and availability, which all play a role in making an informed decision.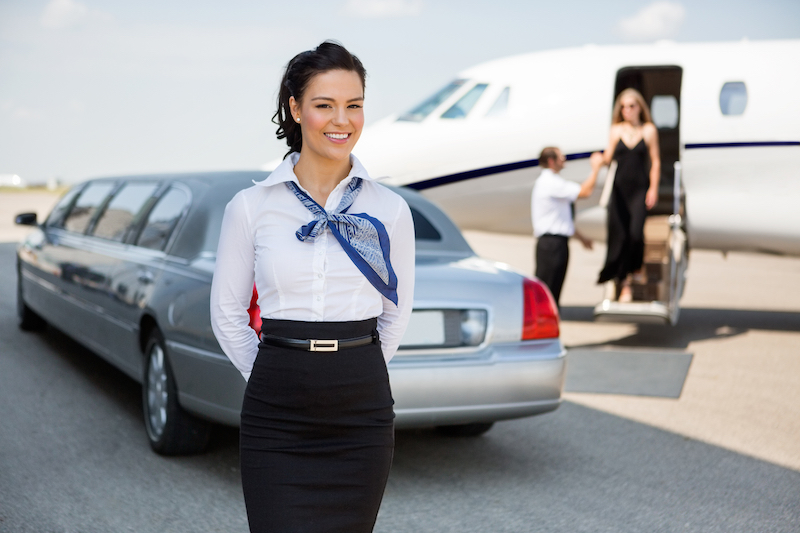 Compare Prices
First and foremost, compare prices among different companies offering airport limo services. Keep in mind that cheap doesn't always mean better – look for a balance between affordability and quality of service. Yelp is an excellent resource for comparing prices while also reading customer reviews.
Check Reputation and Customer Reviews
A company's reputation speaks volumes about its level of professionalism and reliability. Look up potential providers on review websites like TripAdvisor, where customers share their experiences with various businesses. Don't forget to ask friends or family members who have used similar services before – personal recommendations can be invaluable.
Availability of Services
Ensure the limo service you choose has a fleet large enough to accommodate your needs, especially during peak travel times. It's also essential to verify that they offer services at the specific airport you'll be arriving or departing from.
Types of Vehicles Offered
Different occasions may call for different types of vehicles – stretch limos, luxury sedans, SUVs, vans, and party buses are all options available in Miami. Consider which vehicle best suits your needs based on factors like group size and desired level of comfort.
Customer Service and Professionalism
A company with excellent customer service will go above and beyond to ensure your satisfaction. Look for providers who are responsive to inquiries, willing to answer questions thoroughly, and have professional chauffeurs who prioritize safety.
Key Takeaway:
When choosing an airport limousine service in Miami, it's important to compare prices and check reputation and customer reviews. Make sure the company has a large enough fleet for your needs, offers the type of vehicle you require, prioritizes customer service and professionalism, and provides punctual drivers who prioritize safety.
What to Expect When Hiring an Airport Limousine in Miami
When you hire an airport limousine service in Miami, expect a top-notch experience from start to finish. You should also expect an experienced chauffeur with detailed local knowledge to make your journey comfortable and effortless.
With their expertise, they can navigate through traffic and find the best routes, allowing you to relax and enjoy the luxurious ride. Plus, punctuality is crucial for these professionals – rest assured that they'll arrive on time for pick-up and drop-off at your desired locations.
A Comfortable and Stylish Ride
An airport limo provides a comfortable environment where you can unwind after a long flight or prepare for an important meeting. These vehicles are equipped with plush seating, climate control systems, entertainment options like TVs or sound systems, as well as refreshments upon request.
Beyond comfort features, traveling in style is part of the appeal when hiring a limo service. You'll make quite an entrance when arriving at your destination in one of these sleek vehicles.
Safety First
When selecting a mode of transportation, it is essential to prioritize safety. With professionally trained chauffeurs behind the wheel of well-maintained luxury vehicles, Limo Services Miami ensures that safety standards are met without compromising on quality or style.
Their drivers undergo thorough background checks and regular training sessions to stay up-to-date with industry regulations so you can have peace of mind during your trip.
Personalized Service
When you book an airport limousine, expect a personalized experience tailored to your needs. Whether it's accommodating special requests or adjusting the itinerary based on flight changes, these professionals are dedicated to providing exceptional service.
Feel free to communicate any preferences or requirements ahead of time so that the chauffeur can make necessary arrangements and ensure a seamless travel experience.
Transparent Pricing
Pricing is often a concern when hiring luxury transportation services. Reputable companies like Limo Services Miami offer transparent pricing with no hidden fees, allowing you to budget accordingly without surprises.
By comparing prices and reading customer reviews online, you can find an airport limo service in Miami that offers both quality and value for money.
Booking Made Easy
The process of booking an airport limousine should be hassle-free. With user-friendly websites and responsive customer support teams, arranging your transportation has never been easier.
You can request quotes online or contact them directly via phone or email – whichever method works best for you. Just provide essential details such as pick-up location, destination, date/time of travel, and number of passengers/luggage pieces – they'll handle the rest.
FAQs in Relation to Miami Airport Limousine
How much does it cost to rent a limo to or from a Miami airport?
Prices for renting Miami airport transfers vary depending on the type of vehicle, distance, and duration, but typically range from $75 to $150 per hour.
For an accurate quote, contact Limo Services Miami.
How much is a limo from Miami International Airport to South Beach?
A one-way limousine ride from Miami International Airport to South Beach usually costs between $100 and $200, depending on factors such as traffic conditions and vehicle choice.
Conclusion
Looking for a fancy way to get to or from a Miami airport? Consider an airport limousine!
With an airport limousine service, you'll enjoy convenience, reliability, safety, and style. Choose from a variety of limousines to fit your needs and preferences.
But don't just choose any service provider – make sure to consider factors like reputation, experience, fleet quality, and availability to ensure you get the best experience.
Overall, hiring a Miami airport limousine will give you a professional and sophisticated transportation experience.