Book Now
Would you like to travel with your family and relatives? Have you organized a big celebration in another city, or do you want to visit a remote place with numerous siblings and friends? We got you covered. Every day throughout the year, you can book a minibus that will meet your needs regardless of their diversity. Our company, Limo Services Miami, provides passenger transport services. All our minibusses are luxuriously equipped, clean, and in perfect condition. We are available for single and multi-day charters. Using our services, you will always get on the desired destination on time. You can book your next travel by clicking the button below, or at any of these phone numbers: (877) 743-3229 (Toll-Free), (954) 792-2005 (Broward), (305) 704-3771 (Miami).
Minibuses in a Nutshell
While booking your next travel with us, you can choose between 24 and 38 passenger seat minibus, and there is no need to worry; we can accommodate all your luggage. We have set high standards in passenger transport, and all our minibusses must be in the best possible condition before departure.
Best Features
The use of modern technology and a high level of comfort, luxury, and perfection allow our clients to travel to the desired destination spontaneously and relaxed. All our vehicles are newer generations and must always be in perfect condition, both inside and out. We take care of your safety, so everything inside the minibus must be functional and operative.
Interior & Technology
Thanks to the latest wireless data technology, you will arrive at your desired destination on time, always! All our minibusses are air-conditioned, which provides a pleasant ride. If you are not a big fan of long trips and you would like to shorten the time in some way until you reach your desired destination, we have a solution for that as well. Would you like to watch a movie while traveling? Or to listen to your favorite CD? No problem. All minibusses are equipped with a DVD and CD player, as well as Flat Panel TVs.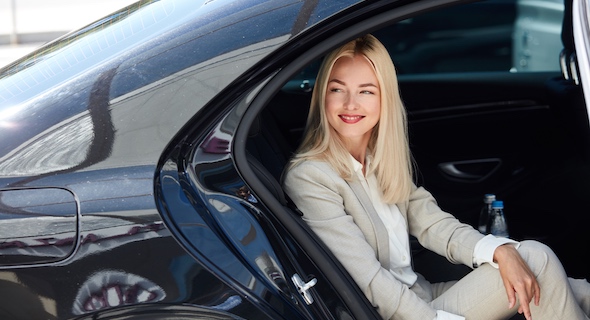 Comfort
Your comfort is our concern because we believe that enjoyment and luxury are essential for all kinds of travel. Traveling must be enjoyable, not the opposite. We also believe that you must arrive at your desired destination, rested, and relaxed. We provide all our clients with a peaceful and pleasant journey regardless of the distance. Comfortable seats, with enough space to adjust to the desired position in which you can rest, read or sleep, allow the most delightful ride.
Conclusion
If you want to travel with a large group of people, family, or relatives, the services provided by Limo Services Miami are at a high level, satisfying the needs of even the most demanding clients. Limo Services Miami, a Miami company, offers high-quality transportation services with minibusses in immaculate condition. Their concern is your safety, comfort, and luxury during the trip. Their team consists of well-trained chauffeurs who will make you feel content and safe during each ride.
Ready to Book Your Next Ride?
Check out our fleet of 2019 Mercedes Benz 550 at Limo Services Miami today to find your next luxury ride. Request a quote today.